Waterproof Flooring in Greenville, SC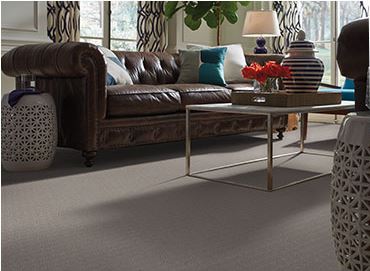 Could your home look amazing with the appearance of stone, tile, or hardwood floors, but you're not keen on the maintenance needs or potential for water damage? By choosing waterproof flooring in Greenville, SC, you're able to enjoy the look and feel of many different materials without having to worry that they'll be damaged by spills, flooding, or humidity. Our showroom offers a wide range of waterproof luxury vinyl planks, carpeting, tile, and more at prices that are sure to suit your budget. In addition, our knowledgeable staff is always available to discuss your project and help you choose the best type of flooring to suit your existing décor, taste, and budget.
Waterproof vinyl flooring and carpeting are excellent options for any home or business due to their durability, water resistance, and long-lasting quality. In addition to their quality, waterproof floors are available in a variety of styles and colors. No matter what your interior style is, our showroom is sure to carry a waterproof carpet or luxury vinyl tile style to suit your needs.
Choose From an Array of Stylish Flooring
Vinyl flooring is especially versatile because of the way it is manufactured. Through a 3-D printing process, vinyl is capable of taking on the appearance and even the texture of natural materials like hardwood, stone, ceramic, and porcelain. By choosing waterproof vinyl flooring, you're able to enjoy the look of these materials without the price tag or the intensive maintenance needs. Check out all our flooring options by leading brands including:
Tigressa H2O
Downs H2O
Naturcor
PURstone
Spotlight Values
One of the most attractive benefits of waterproof flooring is its easy maintenance and long-lasting quality. To keep waterproof vinyl flooring looking great, just sweep the floors regularly and mop up spills with a wet mop and non-abrasive detergent. Waterproof carpet can be vacuumed periodically and washed with a mild detergent to clean up spills. By providing proper maintenance for your floors, you're able to keep them looking great for many years to come.
After choosing your new flooring, be sure to schedule waterproof flooring installation with a skilled and qualified professional. We have the skills and equipment necessary to ensure your flooring covers the entire room and is fitted properly to avoid water penetration to the subfloor.

Contact us to choose from our wide range of waterproof vinyl flooring and carpet. We're proud to serve clients in Greenville, South Carolina, as well as the surrounding areas.