Carpet Flooring in Greer, SC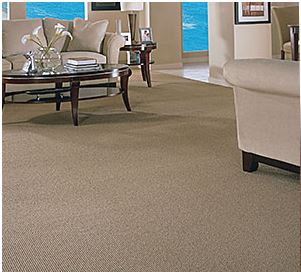 When it's time to redefine the look, feel, and appeal of your home, visit Greer Flooring Center, Inc. We are your source for beautiful and resilient carpet flooring in Greer, SC. Explore our vast catalog of flooring and plan your remodeling project with confidence. Thanks to our selection, personalized approach to service, and professional installation, attaining a new look for your home has never been easier.
Revitalize the appeal of your interior the simple and stress-free way. Our associates are here to assist you at every step. We have partnered with some of the most well-known names in carpeting to offer a staggering selection of flooring, all available in different colors, patterns, styles, and designs. Our showroom proudly offers carpet from the industry's top brands:
Bedford Mills
Design Distinctions
Downs
Resista Soft Style
Stainmaster
Gibraltar
Hearth & Home
Home Craft
Tigressa
Tigressa Cherish
Tigressa H2O
Innovia
Innovia Touch
Resista
Whether you are re-flooring your living room or an indoor patio, we have the right carpet to meet your needs. At our showroom, you can view samples of our offerings to mix and match with your interior design. When you visit our showroom, your remodeling options are nearly limitless.
Not sure where to start? Let us give you a hand! Our carpet store staff is well-versed in the latest developments in remodeling and interior design. Simply arrange a consultation, and we'll help plan your project from start to finish.
The Advantages of Carpeting
A plush, vivid carpet is synonymous with the comfortable and inviting home. Steer your interior design in a bold direction with carpeting. This distinct flooring type offers a wide range of benefits, including:
Allergen Blocking: Fibers from carpet acts as a large air filter for your home, trapping dust and other allergens into the floor. Since these pollutants have nowhere to go, allergy sufferers can breathe easier. Vacuuming will uphold the carpet's utility and aesthetic appeal.
Family Friendly: Most carpeting that we offer incorporates soft materials, creating a cushiony layer for your floor. As a result, carpet can help lessen the impact caused by falling--a smart safety measure for homes with children and the elderly.
Versatility: At our showroom, we have carpets for virtually every lifestyle. For example, we have a collection of carpeting that is specially engineered to repel water and stains. Be sure to ask our flooring associates about your options if your remodeling plans require everyday comfort and resiliency.
Area Rugs Available
Put on the finishing touches of your interior design with area rugs. Our showroom features a variety of rugs in different sizes, shapes, and designs. Rugs are a great addition to any room, as they can complement furniture and flooring to unify a room's motif. From hallways to common areas, we have a rug for virtually any kind of room.
You deserve beautiful flooring. At our flooring showroom, your project is in good hands. We facilitate carpet installation by professionals. Attain a new interior that will look great and be ready for your everyday life. Our installers have the skill and experience to ensure your new flooring is installed quickly and accurately.

Contact us to arrange a consultation for carpet flooring. Our showroom proudly serves property owners throughout Greer, SC, including Greenville, Spartanburg, Easley, Anderson, and the surrounding communities.