Pet-Friendly Flooring in Greenville, SC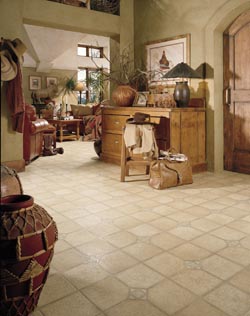 Figuring out the right type of pet-friendly flooring for your home is easy when you work with our helpful team of flooring experts. We know that pet owners have different needs when it comes to upgrading their homes, which is why we make sure you are aware of all our resilient flooring options. The easy-care flooring sold by our flooring company is designed to take a beating and continue to look great for years to come. From scratches to stains, our flooring is capable of handling it all, so you can enjoy your pets and a beautiful new floor!


Resilient Flooring for Your Home
Thinking about buying a new floor? Own a pet? If you answered yes to both of these questions then you need the help of our team of flooring professionals. We understand that even the best-mannered dog or cat can cause significant wear and tear to delicate flooring, which is why we work hard to provide you with biggest selection of pet-friendly flooring imaginable.
There are a variety of designs and styles available for you to choose from, which means you won't have to make any compromises in style to still get the durability you need.


Easy-Care Flooring for Households with Pets
The key to keeping your floor looking great when you own a pet is to work with a professional flooring company. Our team is ready to help you find the most practical and stylish options for your home. Our vast array of stain-resistant carpet, tile, and sealed flooring will make it easy for you to find the color, pattern, material and style you want.
Don't give up the value and pleasure of a new floor in fear of it getting damaged by your pet. We make it possible for you to have the best of both words at one affordable price!


What Types of Flooring Should You Avoid?
Some flooring may not be as compatible for homes with pets as other kinds. Unsealed hardwood flooring, for example, is a pricey and attractive flooring option that looks amazing, but is prone to staining, scratching and warping in homes with pets. Thinking about carpeting? Regular carpeting is a magnet for dander, dirt, and stains that can quickly add up to unsightly discoloration and troublesome odors.
You don't have to say goodbye to the look and feel of these great flooring options, however, thanks to the help of our resilient flooring choices. We carry sealed flooring and stain-resistant carpeting that will provide you with a dependable floor that will look great for years to come!



Contact us for more information about any of our great easy-care flooring options. Our team is proud to offer our services and products to customers living throughout the communities of Greer, Greenville, Easley, Spartanburg, and Anderson.